IRS Issues Proposed Regulations Regarding Valuation Discounts on Transfers of Family Held Entities
by Attorney Ryan Zinkel
---
If your estate exceeds the federal estate tax threshold, now might be the time to consider transferring an interest in a family-owned business. Proposed changes to valuation discount regulations will increase business values for gifting and result in more gift or estate tax due.
On August, 2, 2016 the U.S. Treasury Department released proposed regulations governing the valuation of family controlled entities for gift, estate and generation-skipping transfer tax purposes. The regulations would limit the valuation discounts (such as lack of marketability and lack of control) applied by appraisers when valuing family business interests in connection with wealth transfer planning.
The proposed regulations impacting IRC Section 2704 have been anticipated for some time. A public hearing on the proposed regulations is scheduled for December 1, 2016. The regulations will not be effective until the IRS publishes them as final regulations which will be no sooner than December 1. The proposed regulations do not apply to transfers occurring before the effective date so there is a window of opportunity for those who want to make transfers under current law.
If you are considering forming a family entity or plan on transferring interests in an existing entity, contact the attorneys at Rohde Dales today.
---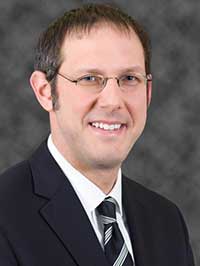 Ryan J. Zinkel
Partner

Ryan J. Zinkel |  Phone: (920) 458-5501 Ext 154
Attorney Zinkel practices in the areas of estate and trust administration, estate planning, and real estate transactions. He has been with Rohde Dales since 2005. He received his law degree and undergraduate degree from UW-Madison and is a member of the State Bar of Wisconsin, the Sheboygan County Bar Association, and the Sheboygan County Estate Planning Council.