Make Sure Your Beneficiary Designations Are Up To Date
by Attorney K. Allan Voss
---
One of the most common issues we encounter when assisting clients with their estate plan is that the beneficiary designations on their life insurance and retirement accounts are either incomplete or out-of-date. In many cases, those accounts are the largest portion of a client's estate. Since those assets are not covered by typical estate planning documents, outdated or incorrect beneficiary designations can mess up even the most well thought out estate plan.
Generally you should review and update your beneficiary designations when you experience any of the following major life events:
Children or grandchildren are born or adopted

Children or grandchildren grow up

You or a beneficiary gets married

There is a death in your family

You or a beneficiary gets divorced

You have a falling out with a beneficiary

You or a family member develops significant health problems

You move to another state

You change jobs or retire
We routinely advise our clients to review their estate plan (including their beneficiary designations) every three years or after any of the events above. We also advise them to check with us before making any changes that might disrupt the rest of their estate plan.
How long has it been since you checked your beneficiary designations? Do not assume that you know what they are. We would be happy to review your designations and the rest of your plan and advise you regarding any changes you may need to make. Contact us today to make sure that there are no surprises for your family and beneficiaries after you are gone.
---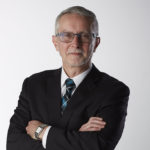 K. Allan Voss
Partner K. Allan Voss |  Phone: (920) 458-5501 Ext 120
Allan heads Rohde Dales' Estate Planning, Probate and Trusts Team and has extensive experience advising clients of all ages, particularly owners of closely held businesses, and fiduciaries and beneficiaries of trusts and estates.